I
have two theories to propose as to how the current concept of '
Marriage
'
came about.
This Photo
of a Marriage is from
DeviantART
done by
SoundofSanity
.
Both the theories are based on my reading and interactions and discussions i had with with people on the same subject.
C
enturies
back, there were tribes roaming this earth. They used to hunt for food and copulated when ever they felt like. As a result, the population increased. Food started becoming scarce.
There was one tribe leader who noticed this phenomenon. He came to a conclusion that for his tribe to survive, sex [As it led to a large number of children] should be controlled. Initially, he must have allowed 3 or more women for a man; which as time passed reduced. As of now, it stands in most places as one.
A picture depicting a tribe or tribes: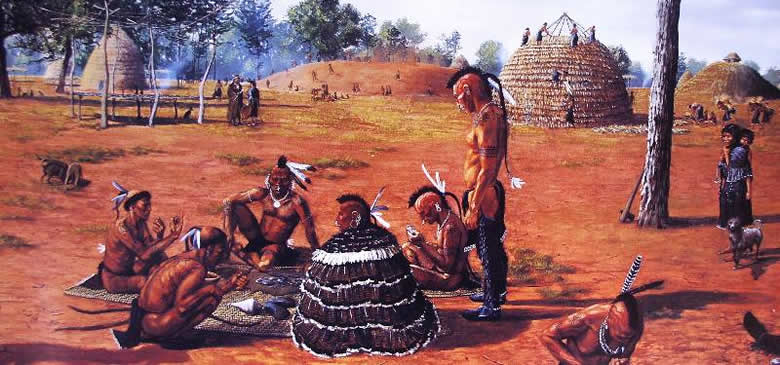 [Source:
University of Texas
]
L
ong
long ago, tribes used to raid other tribes for jewels and precious things. And women used to be taken as slaves. More slaves implied that they had more wealth. By and by, a slave leader came to be. Probably the importance of the slave leader grew and grew and transmogrified into the 'wife'. [Women being taken as slaves and how the prominence of a 'single' slave grew is documented in Thorstein Veblen's 'The Theory of the Leisure Class']
This painting by
Gustave Boulanger
portrays a 'Slave Market' of olden times.
[Source:
Wikipedia
]
NOTE

:
Readers, if you have any other logical explanations, both accounted and unaccounted, please post them as comments.